1964 dealer prepared AFX Falcon:
In Carmel, New York, a father and son decided to build a dragster in 1964. They took a 1964 Falcon Futura, installed all the fiberglass parts that were included with a factory AFX car (fenders, hood, doors, trunk lid, and front bumper) and added a 427 Ford hi-riser with twin four barrels and a toploader 4 speed under the hood. A straight axle was added up front and a detroit locker was added in the rear. A roll bar, a light-weight seat, cragar mags, and a tach were used to complete the ensemble. Later on the car was run with a hilborn injection system. Carmel Ford ended up with a light-weight dealer prepared car, similar to the AFX car's from Ford, that was raced up and down the east coast from 1964 - 1967.
The car is currently being restored to its previous drag-racing glory. Pictured below is the "Vindicator" as raced by Drake Viscome. This picture appeared on the cover of Rodder & Super Stock magazine.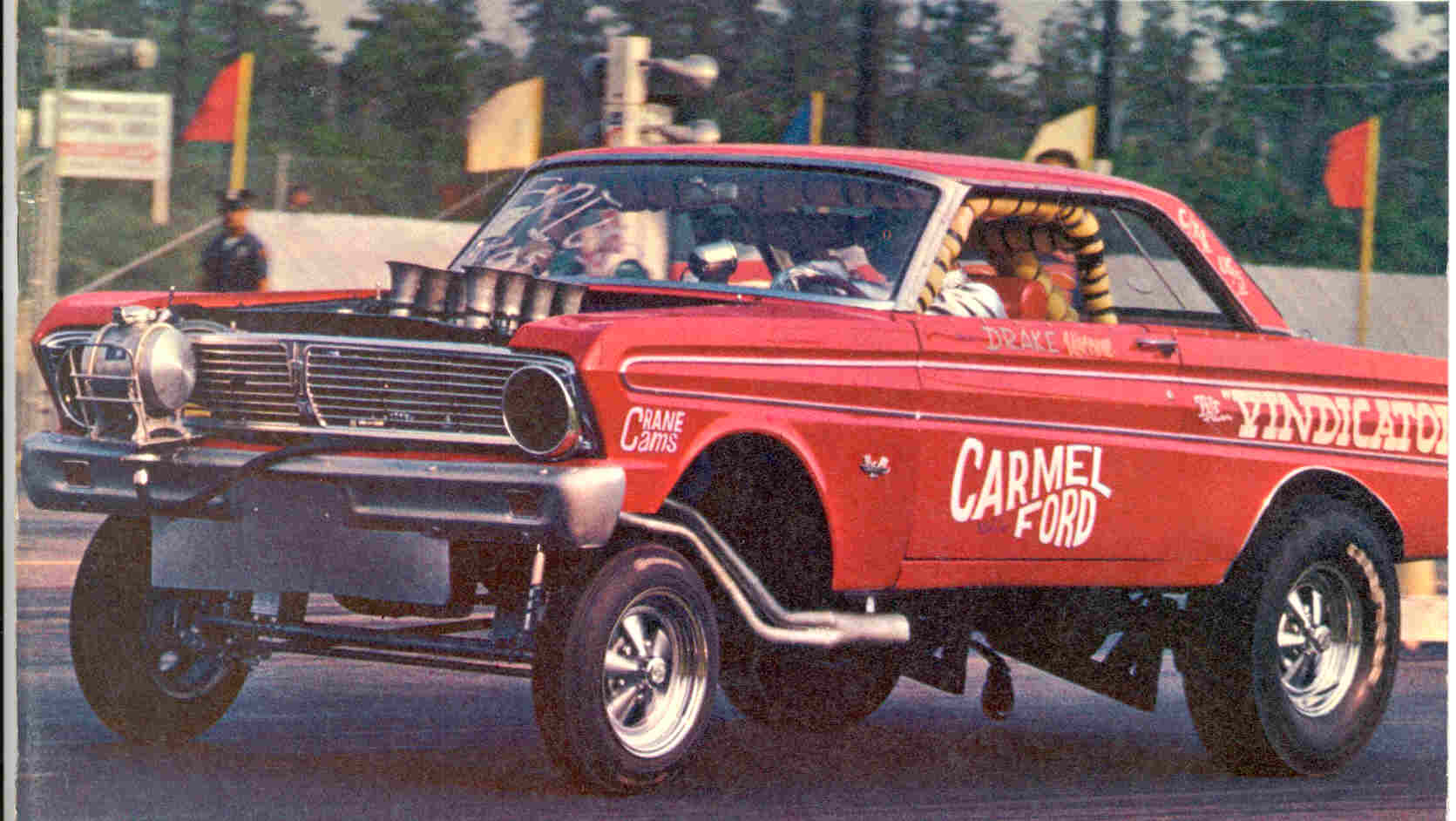 Additional pictures thanks to Dino Lawrence (Photos by T.O'Shea) courtesy http://www.doverdragstrip.com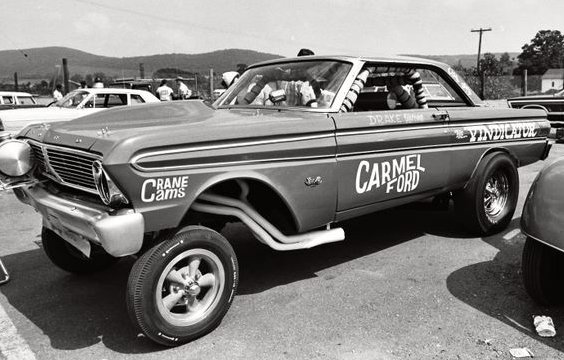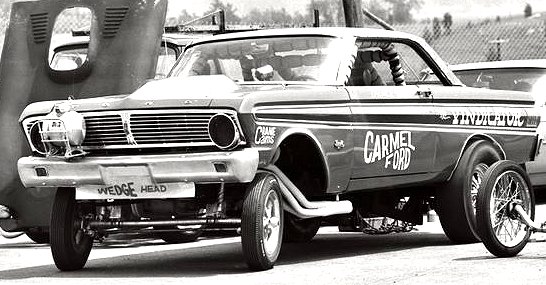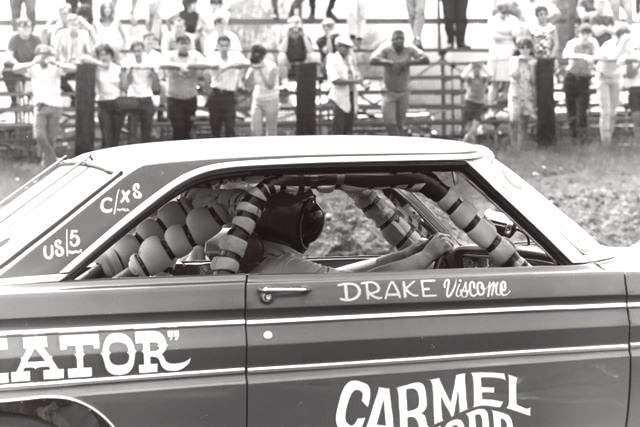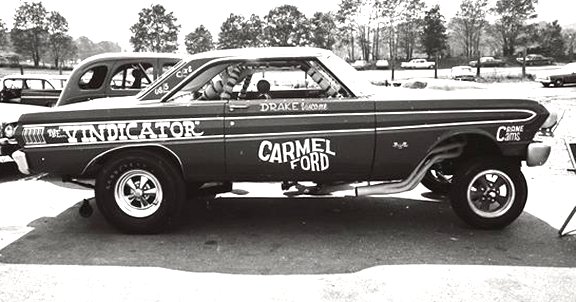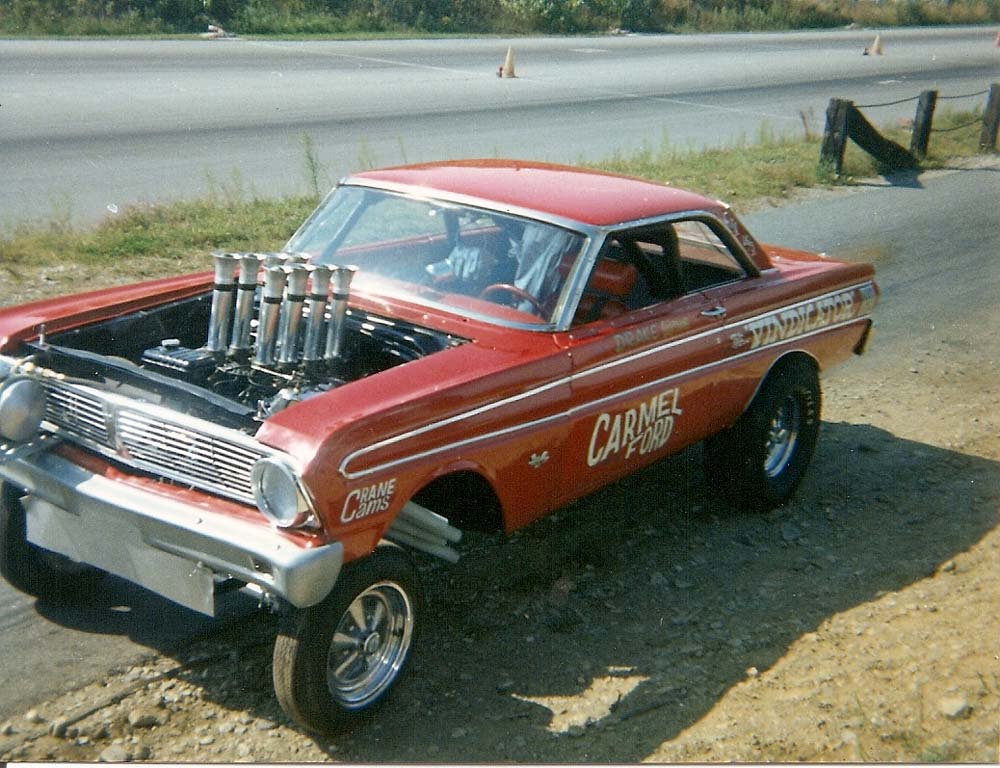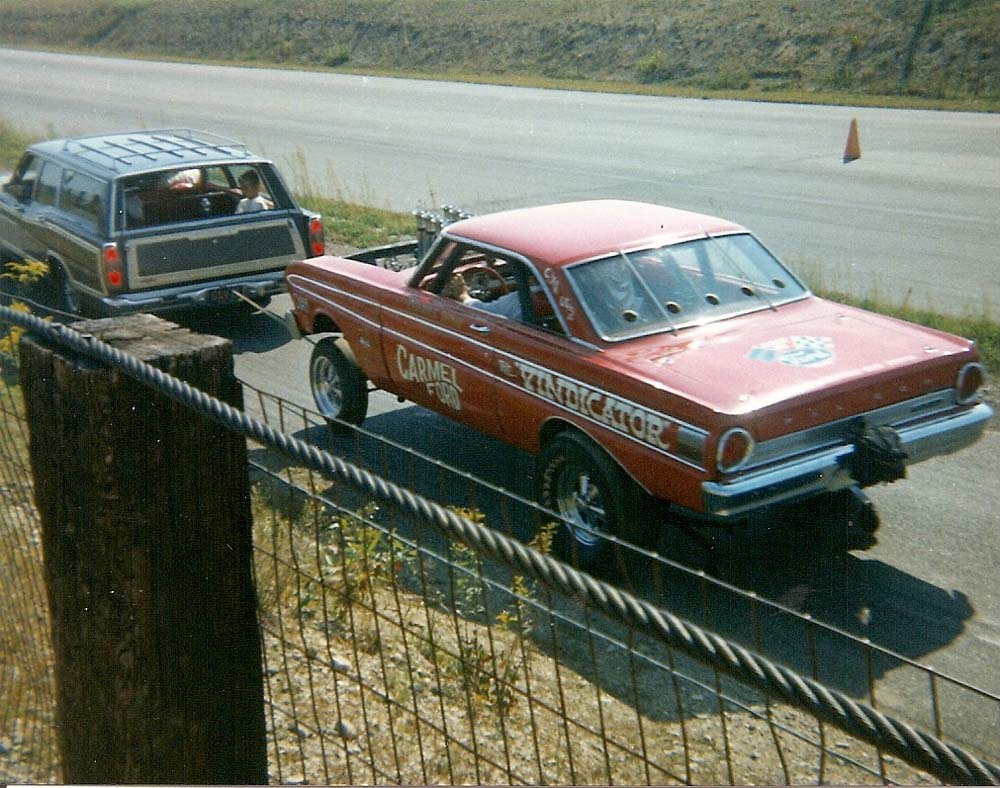 The remnants of the original car are currently being restored....the car has over 60% of its original paint....some updated pictures of the progress -- trying to get it finished for the York US30 (Summer 2014)::